The 19 finalists in The Chamber of Minerals and Energy of WA's (CME) Women in Resources Awards were announced today. Chosen from more than 100 nominees from a range of companies, the finalists showcase the important role women play in the sector by actively promoting equal opportunities and championing gender diversity.
Now in its 11th year, CME CEO Paul Everingham said the significant increase in nominations for the 2020 awards reflected the importance the resources sector placed on gender diversity.
"A diverse workforce is one where employees feel more engaged. It's a more creative and productive one. Diversity leads to better discussions, decisions and outcomes for everyone," said Mr Everingham.
"I'd personally like to wish the 13 individual finalists and six companies all the best on the night."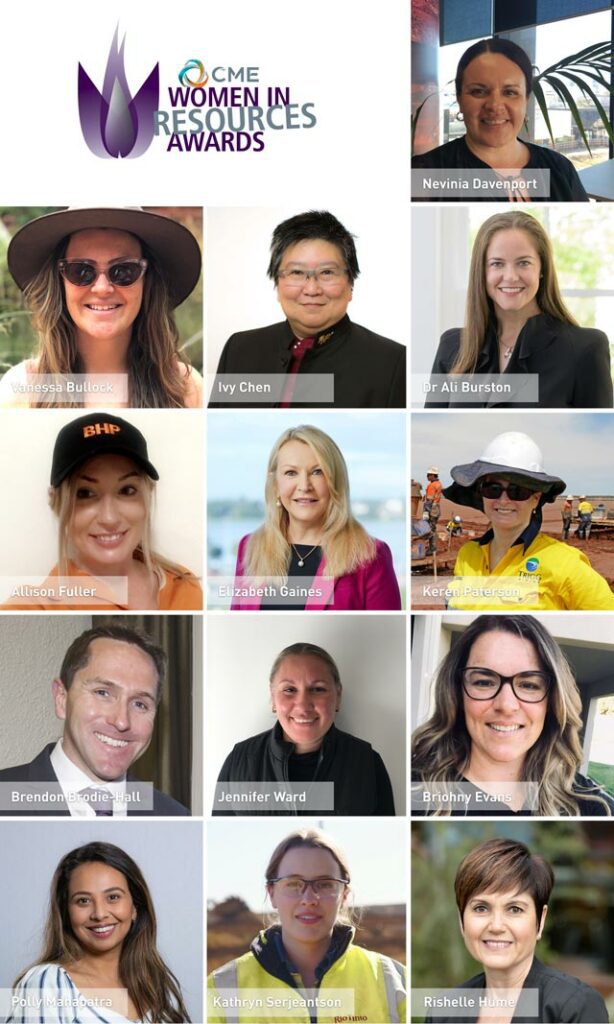 The 2020 Finalists are:
Women in Resources Champion
• Brendon Brodie-Hall, General Manager, Dampier Salt, Rio Tinto
• Nevinia Davenport, Senior Advisor – Diversity, Inclusion & Community, Thiess Pty Ltd
• Elizabeth Gaines, CEO, Fortescue Metals Group
Outstanding Woman in Resources
• Ali Burston Managing Director, Metisphere
• Ivy Chen, Principal Consultant, CSA Global
• Rishelle Hume, Manager, Aboriginal Employment Strategy, Chevron Australia
• Keren Paterson, Managing Director & CEO, Trigg Mining Ltd
Outstanding Young Woman in Resources
• Vanessa Bullock, System Engineer, Woodside Energy
• Polly Mahapatra, Completions Management System Coordinator, Chevron Australia
• Kathryn Serjeantson, Development/Drill & Blast Superintendent, Rio Tinto
Outstanding Operator/Technician/Trade Woman in Resources
• Briohny Evans, Superintendent Fixed Plant Planning, Fortescue Metals Group
• Allison Fuller, Supervisor Maintenance, BHP
• Jennifer Ward, Haul Truck Operator, Newmont Australia
Outstanding Company Initiative – Small to Medium Company
• BOAB – Indigenous Engagement
• Bis Industries – Girls Rocking Resources
• Gold Fields – St Ives Diversity & Inclusion Group (SIG DIV)
Outstanding Company Initiative – Large Company
• BHP – Indigenous Development Program
• Compass Group – Launch into Work
• Rio Tinto – Busting the Myth of Merit
This year's 2020 WIRA sponsors are BHP, Chevron (Platinum); Woodside, Hitachi Construction Machinery, Katie-Jeyn Romeyn International, Mineral Resources (Gold); Alcoa of Australia (Career Development); Rio Tinto (Pilbara Regional Sponsor); South32 (South West Regional Sponsor); Gold Fields (Goldfields Regional Sponsor); and Thiess, St Barbara, AngloGold Ashanti Australia, Northern Minerals (Silver Sponsor).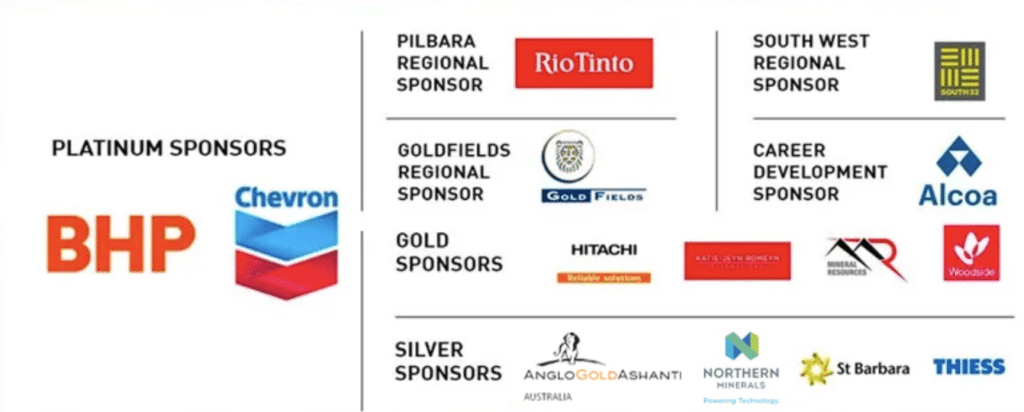 The winners will be announced at the Women in Resources Awards dinner at the Perth Convention and Exhibition Centre on Friday 6 March 2020. The evening will be hosted by Annabel Crabb, ABC News Online's chief political writer, commentator and author.
Click here to read the full profiles of WIRA's 2020 individual finalists.
Click here to buy tickets to our gala event.