Earlier this month, Gold Fields Australia hosted CME's Goldfields Environment Forum at its St Ives operations. CME members were taken on a tour of the St Ives Gold Mine operations in Kambalda, discussing the achievements and learnings with progressive rehabilitation.

Members shared updates on their company's environmental activities and approvals, and discussed progress of various environmental legislative and policy reforms underway. Members also enjoyed a presentation from WA Return Recycle Renew Ltd (WARRRL) on the progress of the WA Government's Containers for Change program and how to get involved. 
Meet CME's South West Ngwayir Award finalist – Talison 
Bringing together resource companies in the South West, the Ngwayir Award (pronounced "na-wa-yeah") provides an opportunity to share learnings and foster collaboration by showcasing innovative projects which engage community, deliver sustained positive environmental outcomes, and demonstrate a commitment to "going the extra mile."
The Ngwayir Award is underpinned by three central pillars: 
Sharing best practice
Showcasing innovation
Celebrating success
Each of the three finalists will be profiled in the lead-up to the announcement of the winner of the inaugural Ngwayir Award in October 2021.
Congratulations to Talison Lithium Pty Ltd as a finalist for the SW Ngwayir Award for its innovative water treatment plant (WTP) project.
The WTP at Talison's Greenbushes Lithium Operation has been a project aimed at maintaining quality and hydrological regimes of groundwater and surface water associated with the mine to ensure the protection of downstream environmental values.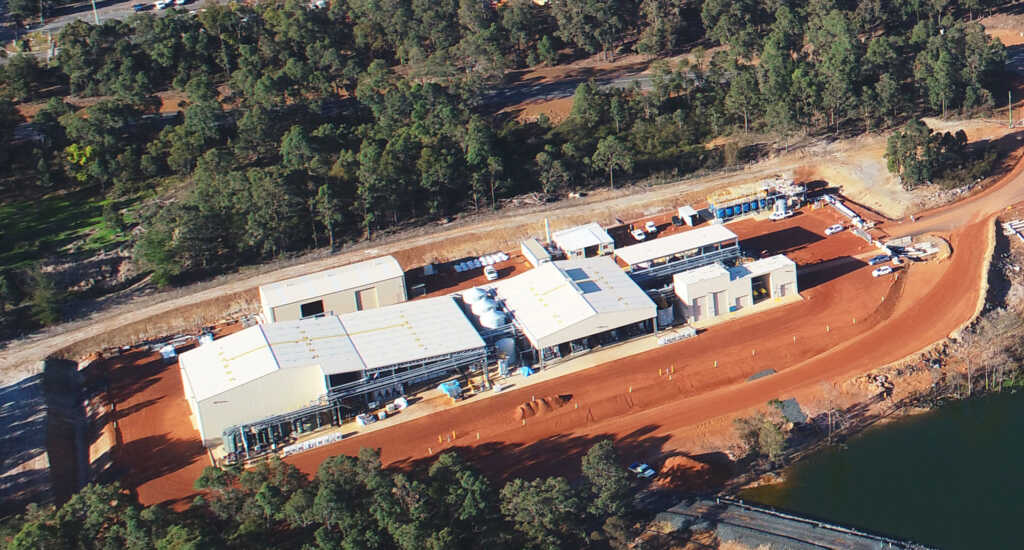 The WTP assists Talison to meet its water needs while preserving environmental water quality by successfully treating and producing high quality clean water from large quantities of process water that contained elevated concentrations of lithium.
Talison's WTP is the only one of its kind in the world. Lithium, being the lightest metal, is very challenging to remove from water, and the WTP, with its high efficiency and 125m3/hr throughput rate, takes environmental sustainability to a new level.
Well done Talison, and good luck in the finals!
The winner of the SW Ngwayir Award, determined by popular vote by members of the South West Environment Forum, will be announced in October 2021. 
Contact: Kira Sorensen, Senior Adviser ‑ Environment and Sustainability
Email: K.Sorensen@cmewa.com