CME and Lifeline WA launched the Resourceful Mind program in October, marking the first cohort of Minders completing the core training modules. The program, borne out of a long-term partnership between CME and Lifeline WA, is focused on peer support. Resourceful Mind acknowledges that remote operations in the WA resources sector operate as their own communities, with workers spending extended periods of time with their teammates and often forming strong relationships over short periods of time. 
Within every on-site community, there are "go-to" people who are often sought out for a chat and to provide emotional support for someone going through a tough time. The program will seek to equip those people – 'Minders' as they are known – with the skills and tools to better support and navigate those conversations and know where to go for help. Virtual training and coaching sessions will be delivered by Lifeline's highly trained Telephone Crisis Supporters.
Hon. Stephen Dawson MLC (Minister for Mental Health; Aboriginal Affairs; Industrial Relations) spoke in support of the pilot, before officially launching the program. The sector's support for the Resourceful Mind pilot is evidence of its commitment to continuous improvement and evidence-based practices in the mental health and wellbeing of its workforce. 
There are currently 131 fully-trained Minders across Roy Hill, Mineral Resources, Woodside, and Simcoa as part of the pilot. A short video of those who have been involved with the program so far, with reflections on what Resourceful Mind means to them is available here.
Those who wish to express interest in the program following its pilot are able to do so here.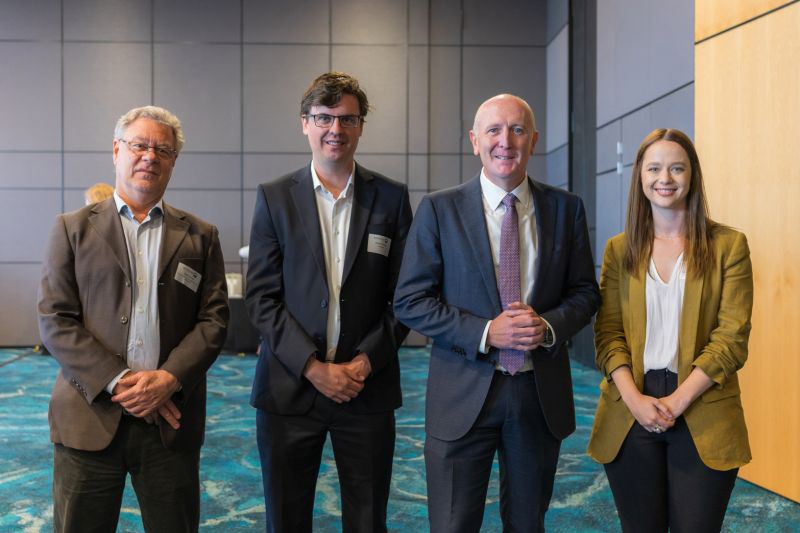 DMIRS Safety Awards
The 2021 Work Health and Safety Excellence Awards were held this month, hosted by WorkSafe WA. The awards recognise outstanding solutions and innovations to specific workplace health and safety problems in WA.
CME congratulates all finalists and winners:
Work health and safety invention of the year – BHP in partnership with Ausdrill, Autorun and Sitech
Best solution to a work health and safety risk (199 employees or less) – AMCAP Distribution Centre
Best solution to a work health and safety risk (200 employees or more) – Metso Outotec
Best workplace health and wellbeing initiative – AECOM Australia Pty Ltd
Leadership excellence award – Chandler Macleod
Safety and health representative of the year – Naomi Elbrow (Woodside Energy Ltd) / Bruce Atkinson (Department of Education)