I've just returned from a week on the road, riding to Laverton as part of a project to raise money to support mentoring and cycling programs in the northern Goldfields.
It was incredibly meaningful for Team CME – myself, Rob Carruthers, Kira Sorensen and Chris Duigou – to travel through some of WA's most historic mining regions and camp out and spend time with Traditional Owners along the way.
All up, the ride has raised more than $96,000 so far, including more than $24,000 donated to Team CME. Given the initial targets were $57,500 and $10,000 respectively, the generosity of donors has been outstanding and both Team CME and the organisers of the Perth-Laverton Cycling Classic are very grateful to member companies for their support.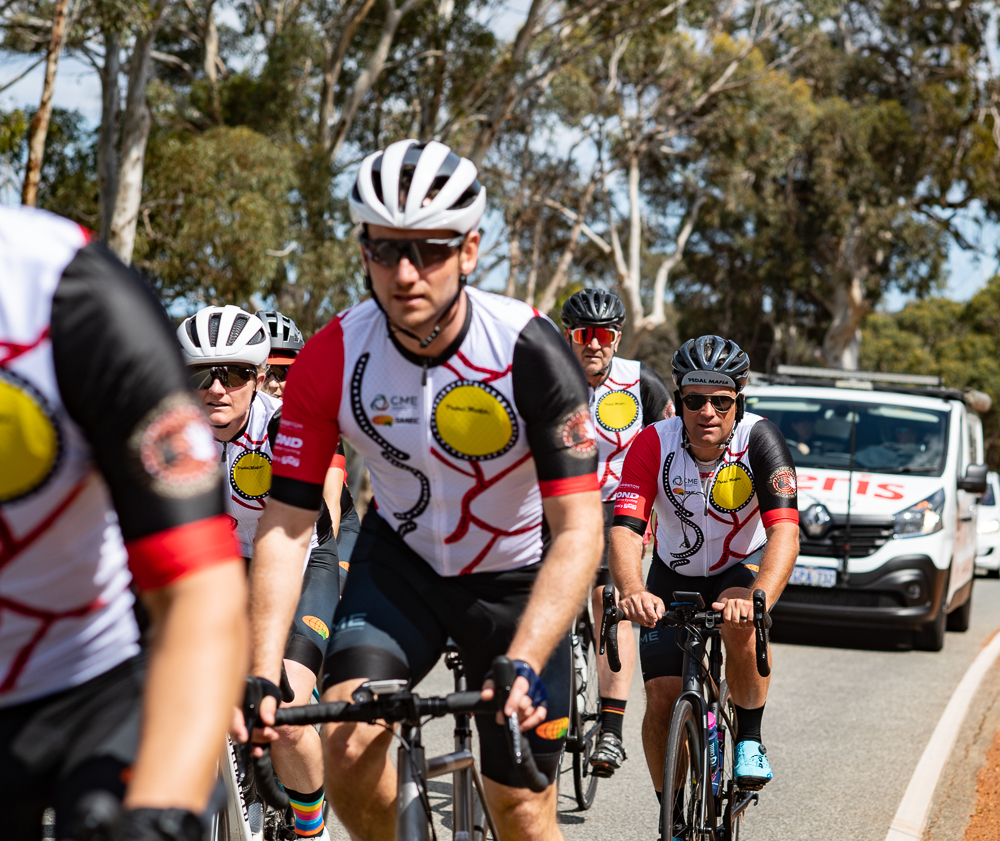 October looks set to be another very busy month at CME. Hearings continue in the Parliamentary Inquiry into sexual harassment against women in the FIFO mining industry, and CME expects to be called to present in the second half of month. I will be appearing on behalf of CME, alongside our Manager – Safety, Health & Wellbeing, Elysha Millard.
It's been pleasing to see the mining and resource sector's efforts on the COVID-19 vaccination front taking another step forward with the running of a community clinic at Tom Price, as part of a partnership between Rio Tinto, WA Health and other stakeholders. Another Rio Tinto-supported clinic, aimed at FIFO workers, will open at Perth Airport from October 11.
As I've mentioned previously in this column, large-scale vaccination across all parts of the community is the one guaranteed way we can plan for a future that is as free from COVID restrictions as possible. It's great to know our sector is playing a role towards that.
Finally, I'd just like to thank everyone in the sector for the outstanding work that was reflected in the State Budget in September. To contribute more than $12.7 billion in royalties, North West Shelf Grants and lease rentals to WA Government revenue – the single biggest contribution as it turns out – shows just how vital mining and resources is to the WA economy.
But it also shows how dedicated, professional and selfless our workforce has been and continues to be. Those workers have made significant sacrifices over the past 18 months as a result of the pandemic but their efforts and commitment have been exemplary and every Western Australian has reason to be thankful to them.