CME's first networking event in the new Environmental Sundowner Series was a smash hit, drawing a crowd of professionals from across industry, research, and government to discuss the barriers and opportunities in mine closure and relinquishment in Western Australia.
CME members and special guests heard from panellists Eve Lynch (Partner at Allens), Dr Kirsty Beckett (Principal Mine Closure at FMG), and Dr Guy Boggs (CEO at CRC TiME), in an insightful discussion expertly moderated by Jo McKenzie (Vice President Government Affairs & Sustainability, Asia Pacific at Alcoa).
Opportunities for establishing a regulatory framework supporting progressive relinquishment, standardising closure financial provisioning, developing the pool of closure professionals, and facilitating transitions to post-mining economies to support regional development were but a few of the many aspects explored in the diverse and enthusiastic conversations between panellists and audience.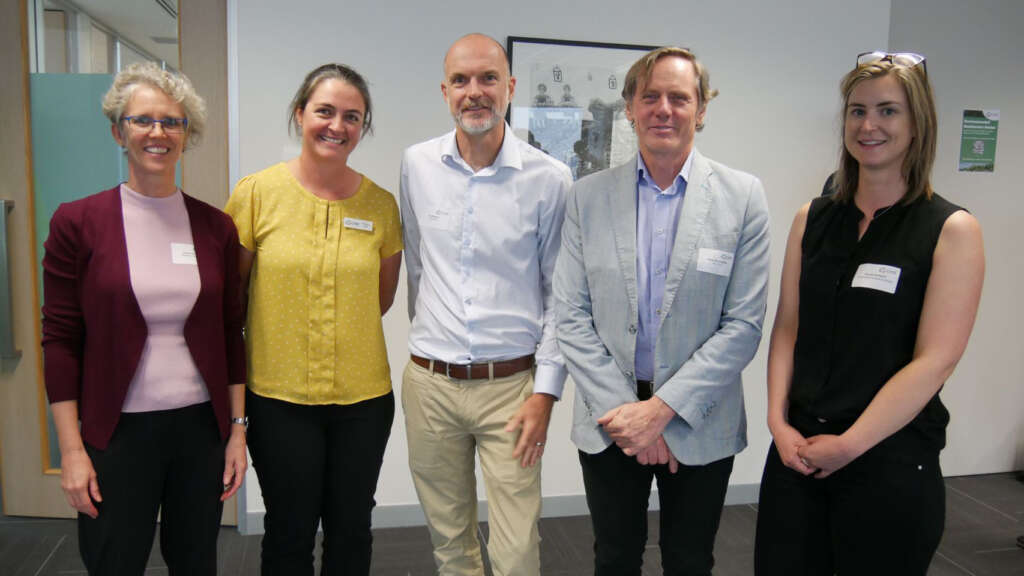 If you haven't spotted it already, we encourage you to head to Resourc.ly and check out the story on Lake Kepwari's closure and relinquishment journey.
And remember to keep a look out for our next Environmental Sundowner Series event in July! 
Contact: Kira Sorensen – Senior Adviser, Environment & Sustainability
Email: k.sorensen@cmewa.com