This year's Goldfields Environmental Management Group (GEMG) Conference in Kalgoorlie was a smash hit with outstanding talks from diverse presenters across industry, research, consulting, and government. The presentations covered a wide range of topics including mine closure, regulatory efficiency, the Mining Rehabilitation Fund, advances in environmental monitoring technology and analytics, ESG, and understanding consumer experience through an adventurous journey to the Goldfields in an electric vehicle.
CME's Ryan O'Hanlon, Manager – Goldfields, Bronwyn Bell, Manager – Resource Development & Sustainability, and Kira Sorensen, Senior Adviser – Environment & Sustainability, had a great time engaging with attendees at the CME booth.
The Conference attendees had an absolute ball at the Conference Gala Dinner, proudly sponsored by CME. Diners participated in a two-up competition to raise money for the Royal Flying Doctors Service and were treated to an informative and entertaining presentation from Simon Cherriman on his GEMG-funded research into the roosting, reproduction, and dispersal of wedge-tailed eagles in the Western Australian Jarrah forest and arid Goldfields regions.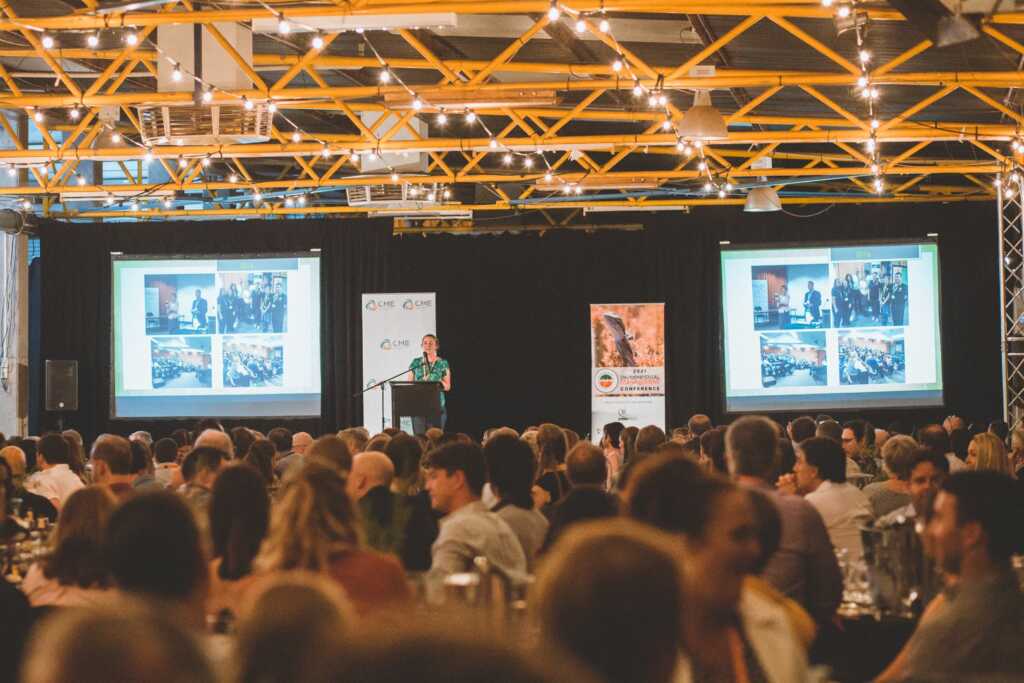 Well done to the GEMG Conference Organising Committee volunteers for their enormous efforts in organising this outstanding environmental practitioner forum. We're looking forward to the next one in 2023!
Contact: Kira Sorensen, Senior Adviser, Environment & Sustainability
Email: k.sorensen@cmewa.com