The Aboriginal Cultural Heritage Bill 2021 was introduced into Parliament on Wednesday, November 17 and passed the Lower House late in the night of November 23. Having now been read into the Upper House, it is expected to pass before the conclusion of the final sitting week on December 16.
The Bill contains a range of amendments which have been made since the previous draft was released for consultation in October 2020, with multiple fact sheets now available outlining how the new Bill has changed, and is intended to operate.
The focus necessarily now shifts to implementation and transition to this new regime, with much of the detail still to be determined through regulations and guidance.
Should you have any questions about the legislation or the upcoming transition process, please contact Roannah Wade at r.wade@cmewa.com.
Land tenure reform
On November 18 the Minister for Lands, Hon. Dr Tony Buti MLA announced the reform of the Land Administration Act 1997 (LAA) to provide for diversification of land tenure across WA, and the introduction of a new type of lease to facilitate large scale renewable energy projects, carbon farming and a wider variety of land uses on Crown land.
More information on proposed amendments has been published on the Department of Planning, Lands and Heritage website, and an information session hosted by the Department has been scheduled for 15 December 2021.  
It is envisaged that these reforms will be introduced into State Parliament in 2022 as the Land and Public Works Legislation Amendment Bill 2022, incorporating amendments to both the LAA and the Public Works Act 1905 (PWA).
Consultation on this reform will be led through CME's Land Access Committee (tenure reform) and newly created Hydrogen Working Group (renewables development). Should you be interested in joining either of these groups to keep up to date, please get in touch with Roannah Wade at r.wade@cmewa.com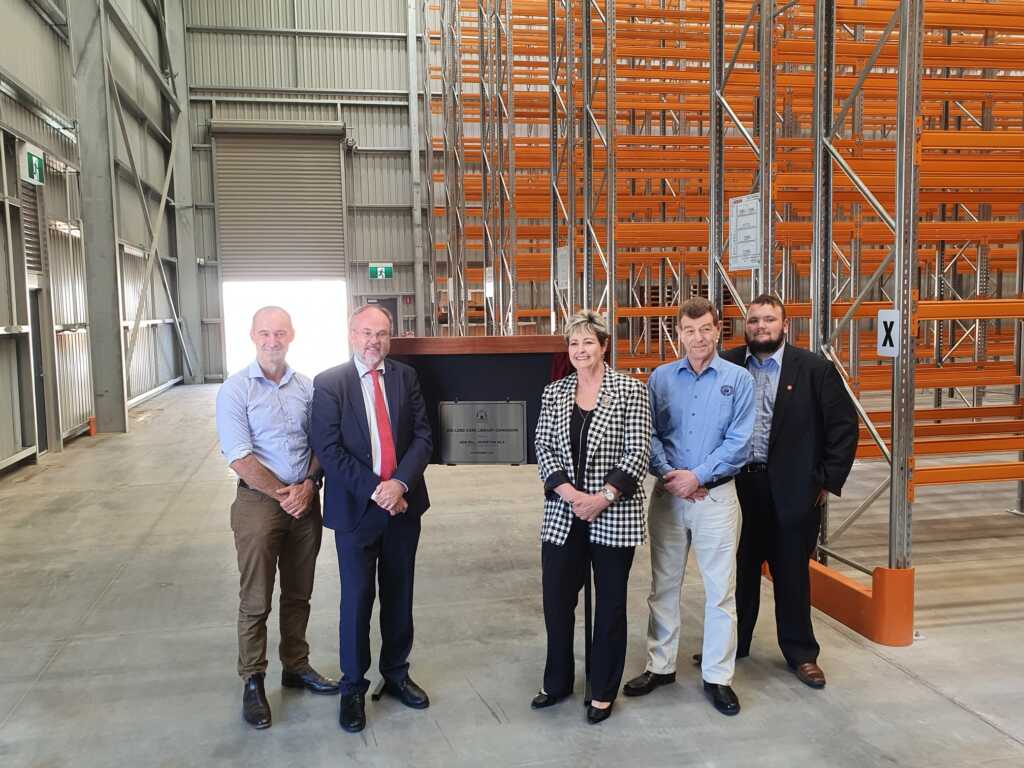 Official Opening of the Goldfields Joe Lord Core Library Extension
On November 24, Ryan O'Hanlon, CME Manager – Goldfields attended the official opening of the Joe Lord Core Library Extension. Minister Bill Johnston officially opened the extension.
The $7 million extension, of which 70 per cent was completed by local Goldfields contractors, adds an extra 6,720 bays to current library. Each bay can hold up to two tonnes, with staff at the Joe Lord Core Library looking forward to filling these new bays in the future.    
Contact: Roannah Wade, Senior Adviser – Resource Development and Indigenous Affairs
Email: r.wade@cmewa.com