Alongside government agencies like the Public Transport Authority, Main Roads WA and the Department of Transport, and other industry peak bodies like the Western Roads Federation, CME attended a recent transport sector workshop facilitated by Infrastructure WA.
During the workshop, we discussed key draft recommendations from the draft State Infrastructure Strategy including hypothecating motor vehicle licence revenue and the time horizon for the State's rollout of the Electric Vehicle Action Plan.
Transport is a must follow space, with member companies like BHP and Rio Tinto joining the Komatsu Greenhouse Gas Alliance to electrify and advance zero-emission mining equipment and infrastructure.
CME is currently calling for member feedback through our Infrastructure Committee to inform an industry submission on the draft strategy.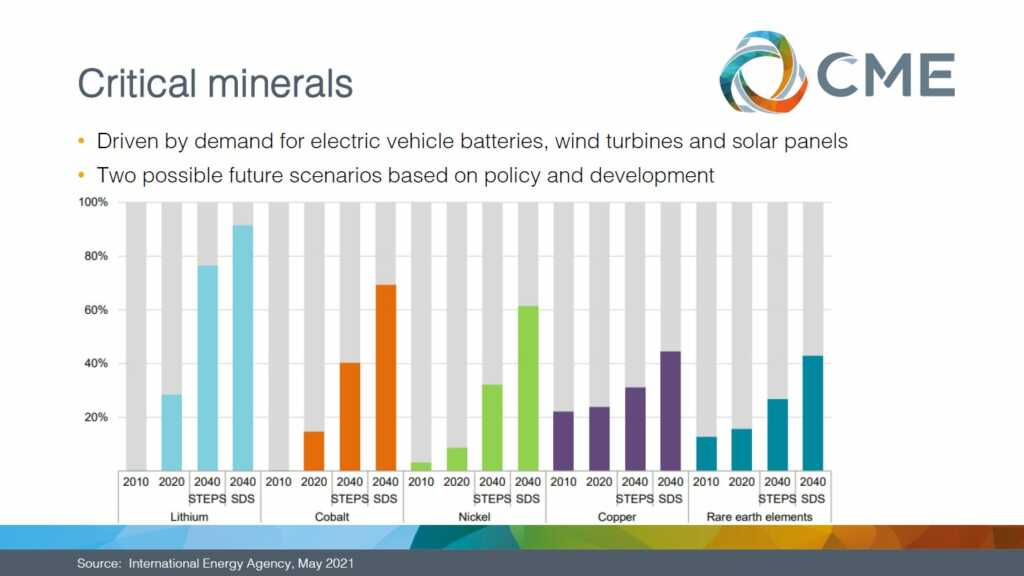 Presentation to the Cabinet Industrial Land Steering Committee
While in Kalgoorlie attending this year's Diggers and Dealers, CME received an exclusive invitation to present to the Industrial Land Steering Committee, which reports biannually to WA Cabinet on industrial land development objectives. The Committee consists of Director Generals and CEOs of various government agencies and statutory entities. 
CME's Director of Policy and Advocacy, Rob Carruthers, Manager – Goldfields, Ryan O'Hanlon, and Manager – Industry Competitiveness, Adrienne LaBombard, took this opportunity to present on the promising outlook for the WA resources sector, underpinned by growing demand by the Asian middle consumer class, record high gold prices and the uptake of electric vehicles batteries, wind turbines and solar panels.
CME spoke to challenges including the ongoing COVID-19 backdrop, skilled workforce shortages, and limited end-to-end perspective of approvals. And in the context of significant opportunities for new strategic industries such as critical minerals and hydrogen, CME outlined the need for competitive and long-term security of land tenure and the need to upscale, stimulate demand and attract foreign investment to bring down costs.  
Increasing the uptake of off-grid renewable energy solutions
Following the announcement that Energy Policy WA will receive an additional $14.2 million investment, CME met with the Assistant Coordinator and Director of Clean Energy at Energy Policy WA to discuss potential areas the new Energy Industry Development Team could assist with. CME discussed challenges like land and the multiple initiatives member companies are pursuing, including the Heave Industry Low-carbon Transition CRC and Australian Industry Energy Transitions Initiative.  
Better land use decision making and planning
In response to consultation on the second tranche of planning reforms, CME has developed a submission highlighting the importance of finalising the Draft State Planning Policy 4.1: Industrial Interface and adopting some of the recommendations outlined in the 10-year Industrial Land Strategy and 20-year draft State Infrastructure Strategy. To protect existing and future industrial land use, transport corridors and infrastructure facilities, better whole-of-government coordination on land use is needed. The Planning submission will be lodged this week.